12:01 JST, June 7, 2022
Tokyo's Iwanami Hall has supported Japanese movie culture for more than half a century as a pioneer of the so-called mini-theater, but it has now begun screening its last film.
With less than two months remaining until the hall closes its curtains for good in late July due to the impact of the coronavirus pandemic, many people who feel affection for the hall have visited it before its closing.
Iwanami Hall, with a seating capacity of 192 persons, is located on the 10th floor of a roughly 50-year-old building directly connected to the Jimbocho subway station in Chiyoda Ward, Tokyo. Since the hall's closing was announced in January, many longtime fans have visited the hall, which was renovated only last year, to enjoy watching films.

"Films screened here cannot be seen at other movie theaters, so tickets are hard to come by," said Seiko Miyaoka, a 74-year-old resident of Tokyo's Toshima Ward who has developed an affection for the hall over the past 40 years. "My memories of each film are paired with my memories of those days. They are the essence of my youth."
On June 4, the hall began screening its last film: "Nomad: In the Footsteps of Bruce Chatwin," a 2019 documentary. This film from Britain and France traces the footsteps of a writer who penned his novels while traveling around the world. It will be screened until the hall closes.
"I heard that the hall is going to close, so I came to see the film for my last memory of the place," said Masako Takemasa, 86, of Yokohama, who visited the hall on the same day.
Pandemic hits hard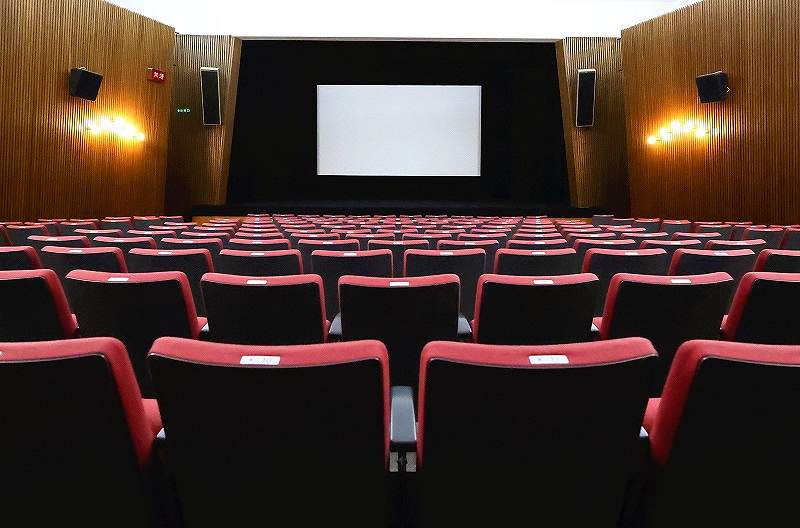 Iwanami Hall was established in 1968 as a multipurpose hall in a building constructed by late Yujiro Iwanami, then president of publisher Iwanami Shoten. After launching the "Equipe de Cinema" initiative in 1974 to discover and screen unknown masterpieces from around the world, the hall triggered a mini-theater boom in the 1980s across Japan.
The hall has chosen to show films from Asia, Africa, Latin America and other regions that are not selected by major distributors. So far, it has screened more than 270 films from 65 countries and regions. Even after the boom passed, the hall has continued to maintain its presence with hits such as "Hannah Arendt," a 2012 production of Germany, France and other countries.
However, the spread of the novel coronavirus has dealt a major blow to the hall as its fan base also continues to age. The pandemic forced the hall to close for several months, and even after its reopening, it suffered from people restricting their outings amid the pandemic. There were times when the projector was let roll for an empty hall.
In January this year, the operator announced that the hall would close its doors on July 29.
"We tried to improve the business, but there was no more we could do," said Shigeaki Iwanami, 29, managing director for the hall's operator. "We apologize for not being able to pass the baton to the next generation."
A symbol of book town
With a row of antiquarian bookstores, the Jimbocho district is known as a "town of books," and Iwanami Hall is one of the town's symbols.
"It's not flashy, but Iwanami Hall has a distinctive presence and is a source of our pride," said Katsuo Mihashi, 73, chairman of a local town association. "It's like the town's lights are going out, and it makes me sad."
Such messages have also poured in from people from other countries. In January, the Portuguese Embassy in Japan posted on its official Twitter account, "Iwanami Hall was the first location in Japan where a Portuguese film was shown in Japan." In March, Georgian Ambassador Teimuraz Lezhava, 34, visited the hall and praised it as "a valuable place" to let people know about his country and its culture.
Miyuki Takei, who represents Moviola, a film distribution company based in Shinjuku Ward, Tokyo, said: "Iwanami Hall, which has prioritized the quality of films above all else, is indispensable to the film industry. So the closing of the hall is a great loss."
Source link