Granted, it was never going to win any awards. But at the very least, Warner Bros Discovery's Batgirl promised to attract eyeballs.
The latest DC Comics adaptation – initially destined for HBO Max – enlisted the Belgian directing duo behind Bad Boys For Life, Adil El Arbi & Bilall Fallah, with screenwriter Christina Hodson (Bumblebee, Birds of Prey, The Flash) having accomplished the story.
In terms of on-screen talent, the production was led by rising star Leslie Grace of In The Heights fame, who portrayed Barbara Gordon / the titular Batgirl. Fan favourites J.K. Simmons and Michael Keaton reprised their roles as Gotham City Police Commissioner James Gordon and Bruce Wayne / Batman, respectively; while the resurgent Brendan Fraser stoked the fires of anticipation as the film's villain Ted Carson / Firefly.
---
---
RELATED: HBO Burned Over $42 Million On A Failed 'Game Of Thrones' Prequel
Six years of development and US$90 million (AU$130 million) later,
Warner Bros decided Batgirl was to be shelved indefinitely.

According to The New York Post – which broke the story of Batgirl's cancellation – test screenings were conducted in anticipation of a late 2022 premiere. The early cut was reportedly so poorly received, Warner Bros decided to cut its losses and run "for the sake of the brand's future."
"They think an unspeakable Batgirl is going to be irredeemable," an anonymous source told the publication.  
Less-than-stellar reviews, however, haven't ever stopped Warner Bros in the past. Keep in mind, this is the same studio that went through with David Ayer's Suicide Squad (2016), Joss Whedon's cut of Justice League (2017), and Batman v Superman: Dawn of Justice.
So what gives? Have they finally learned their lesson by eating a loss for the sake of artistic integrity? Or – stay with me here – was this simply a bit of financial judo to recoup expenses? As per an insider with knowledge of the situation (via: Variety)…
'Batgirl' found itself on the bad end of that decision, apparently neither big enough to feel worthy of a major theatrical release nor small enough to make economic sense in an increasingly cutthroat streaming landscape.
---
---
Side note: other sources indicate the production budget swelled due to COVID-19 only to result in something that "does not have the spectacle" audiences have come to expect from a DC fare with this much money behind it.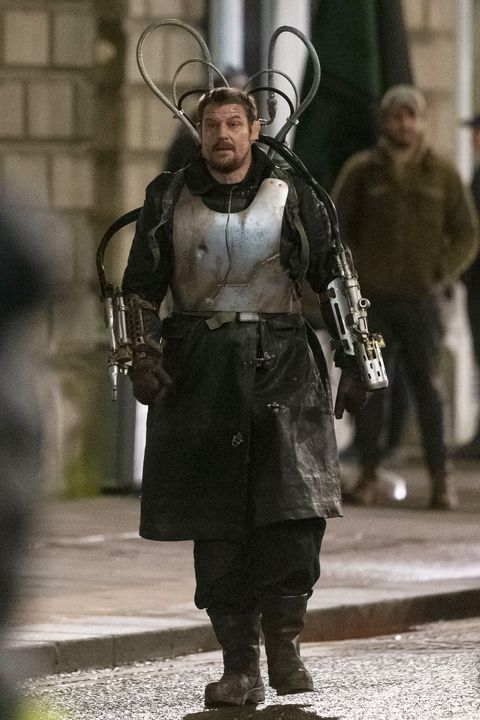 Spending the money to expand the scope of 'Batgirl' for theatres — plus the $30 million to $50 million needed to market it domestically and the tens of millions more needed for a global rollout — could have nearly doubled spending on the film, and insiders say that was a non-starter at a company newly focused on belt-tightening and the bottom line.
Releasing the movie on HBO Max would seem to be the most obvious solution. Instead, the company has shelved 'Batgirl' and several sources say it will almost certainly take a tax write-down on both films, seen internally as the most financially sound way to recoup the costs (at least, on an accountant's ledger). It could justify that by chalking it up to a post-merger change of strategy.
And what exactly has the studio itself said about the matter?
"The decision to not release Batgirl reflects our leadership's strategic shift as it relates to the DC universe and HBO Max," explained a Warner Bros spokesperson via statement.
"Leslie Grace is an incredibly talented actor and this decision is not a reflection of her performance. We are incredibly grateful to the filmmakers of Batgirl and Scoob! Holiday Haunt and their respective casts and we hope to collaborate with everyone again in the near future."
RELATED: Christian Bale Is Keen To Return As Batman (But On One Condition)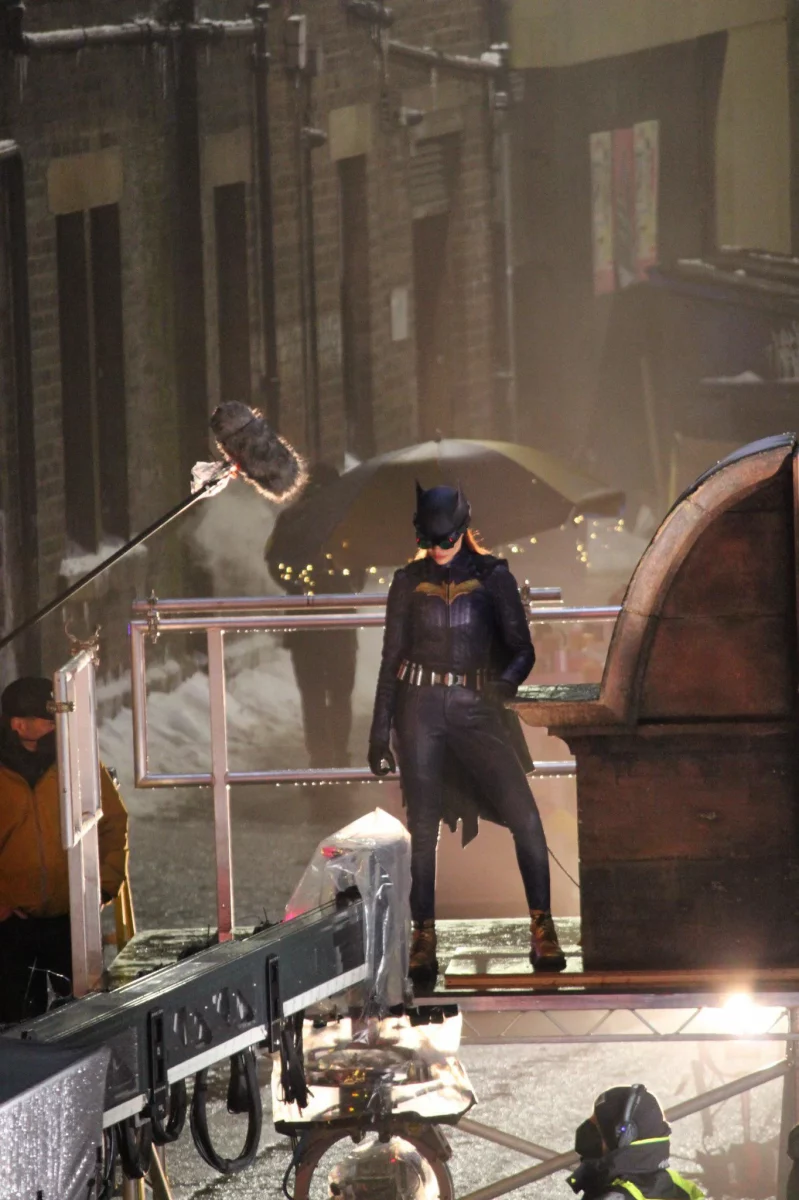 "We are saddened and shocked by the news," Adil El Arbi & Bilall Fallah expressed on Instagram.
---
---
"We still can't believe it. As directors, it is critical that our work be shown to audiences, and while the film was far from finished, we wish that fans all over the world would have had the opportunity to see and embrace the final film themselves. Maybe one day they will Insha'Allah."
"Our amazing cast and crew did a tremendous job and worked so hard to bring Batgirl to life. We are forever grateful to have been part of that team. It was a dream to work with such fantastic actors like Michael Keaton, J.K. Simmons, Brendan Fraser, Jacob Scipio, Corey Johnson, Rebecca Front, and especially the great Leslie Grace, who portrayed Batgirl with so much passion, dedication, and humanity."
The duo went on to state what a privilege and honour it was to have been associated with the DCEU, if only for a brief moment.
UPDATE [4/08/22]: Batgirl star Leslie Grace has issued the following statement…
"Querida familia! On the heels of the recent news about our movie Batgirl, I am proud of the love, hard work, and intention all of our incredible cast and tireless crew put into this film over seven months in Scotland. I feel blessed to have worked among absolute greats and forged relationships for a lifetime in the process! To every Batgirl fan – THANK YOU for the love and belief, allowing me to take on the cape and become, as Babs said best, "my own damn hero!" Batgirl for life!"
Source link