It started like an advertising slogan. "Together, as always," said Jean-Charles Decaux, pointing to his brothers: the eldest, Jean-François, and the youngest, Jean-Sébastien. They all bore warm smiles and the slightly stiff posture of strictly educated men. As soon as we arrived at the JCDecaux headquarters in Neuilly-sur-Seine, a rich suburb of Paris, we noticed this mix of allure and discipline that is also visible in the life-size portrait of their father, the company's founder who died in 2016, and continues to tower over visitors in the lobby. "Together, as always," then – although it is reportedly very rare to be able to meet all three brothers at the same time. Jean-François lives in London, Jean-Charles in Paris, and Jean-Sébastien in Milan. But all three of them synchronized their hectic schedules to invite us to lunch. That's how much they want to show their perfect understanding.
We visited the building's basement, a former parking lot converted into a reception area and decorated with paintings by the artist Gérard Garouste. It's an imposing sanctuary with an 80s feel to it – from those "ad years" that made the group's fortune. The father designed this place, the sons underlined, with the shared and boundless admiration that obviously unites them.
'Three only sons'
Together, they take a seat, lined up on the same side of a majestic rectangular table. The eldest, 63-year-old Jean-François, sits in the center. He is tall, with a Germanic physique – and he has lived in Germany for a long time. With his silver hair and his athletic figure, he is the one who most resembles their father. To his right is 52-year-old Jean-Charles, his face smooth and his hair immaculate. In the advertising world, he is nicknamed "Charming" for his resemblance to the prince in Shrek. Finally, to the left of the eldest, sits 45-year-old Jean-Sébastien. He's the shortest, and the least at ease, too. He sports a three-day beard, the signature for men of his generation. He is a member of the trio, undeniably, but it feels like he is a bit apart. "I have three only sons," their father used to say, before adding, half-jokingly, "I am happy to have three sons; it saves me from having to deal with sons-in-law."
We are interested in your experience using the site.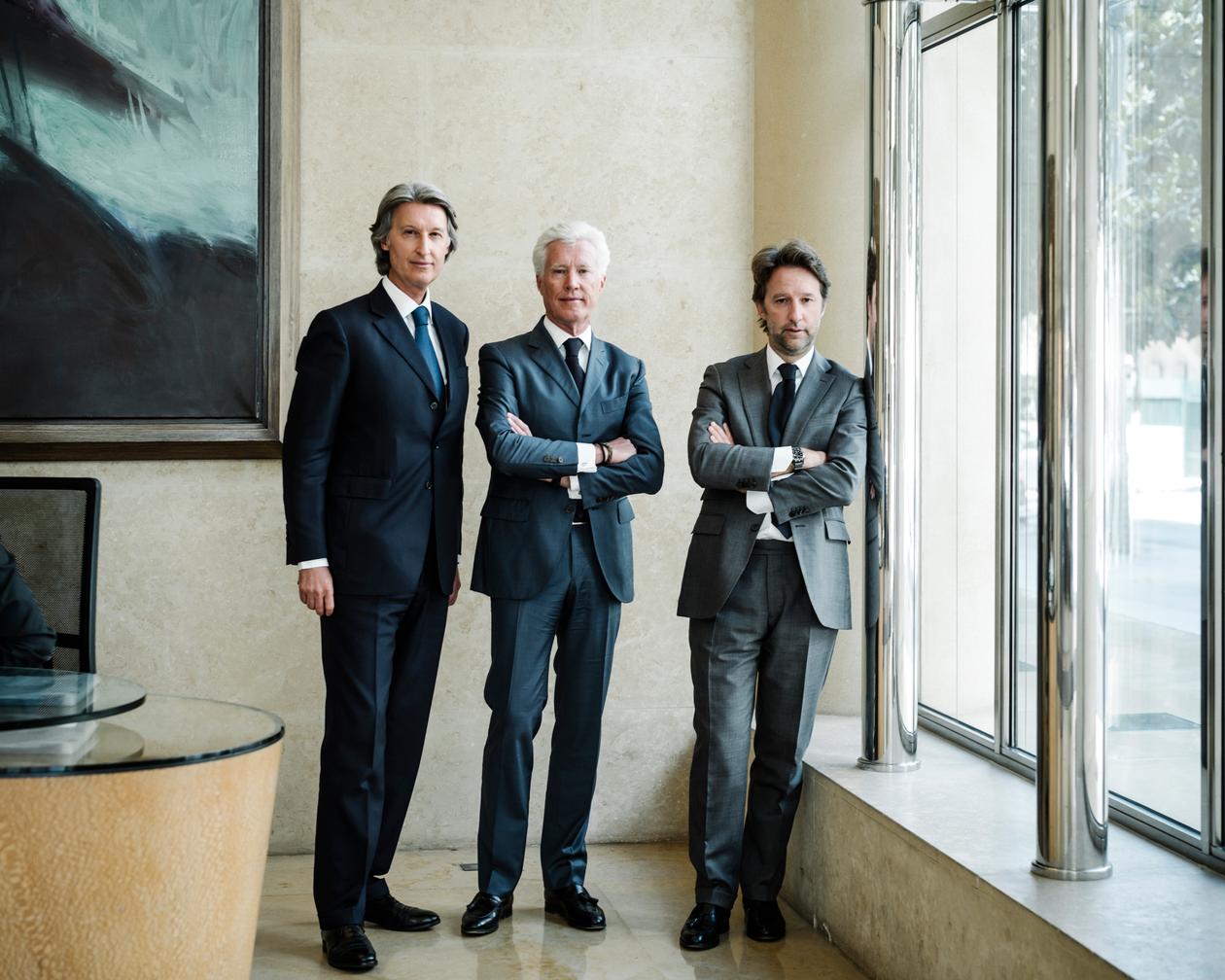 The three Decaux brothers are dressed in almost identical suits, wearing large ties and white shirts. They show unfailing poise and politeness, letting each other speak without ever interrupting. Above all, they give the impression that there isn't as much as a hair's width between them. Since their father passed the torch on to them in the early 2000s, they have more than doubled their company's turnover (2.745 billion euros in 2021, despite a significant drop due to Covid-19). They have made this French group specializing in urban advertising the world's number one, with 12,000 employees in over 80 countries. With them, the estate has become a success story, observed and envied by many families in the business world. What's the secret? An unusual way of working, based on the equitable sharing of power. Each year, in a well-rehearsed dance, the two elder sons take turns being chairman and managing director. "They form a real couple, they will never make a decision without each other," said their 78-year-old uncle Jean-Pierre, a pillar of the supervisory board and much adored by all.

You have 83.94% of this article left to read. The rest is for subscribers only.
Source link